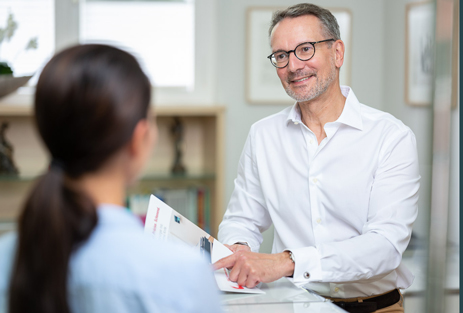 Our mission
Since 1998 we have completed over 10,000 successful treatments. Testimony to the outstanding quality and performance of our radiosurgery services.
We offer not just excellent physicians with state-of-the-art technology. You will also feel totally at home and in good hands in our modern, comfortably equipped rooms.
Our friendly, professional team will always be at your side, before, during, and after treatment.
We are here for you!