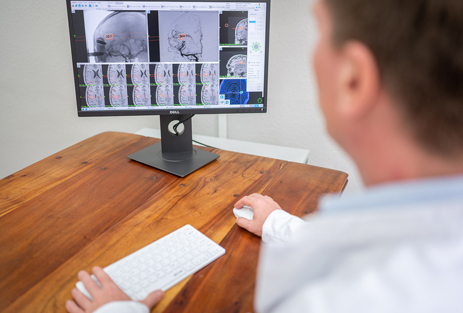 Upload your findings and images
We are pleased about your interest in our facility and offer you the possibility to easily and securely transmit your radiological (preliminary) findings in our upload portal electronically in preparation for a consultation with one of our doctors (the data protection regulations of the MVZ Gamma Knife Centre apply). Of course, you can also continue to send us your findings and images by mail. It is important that the documents are complete otherwise an assessment by our doctors is not possible.
We need the following documents from you:
Current MRT images
associated findings/doctors' letters
OP reports and histology
Ideally, a referral for neurosurgery (can be submitted later)
Please use our upload portal for uploading or send us the documents by mail.
Please indicate in the comment field whether you would like treatment in Krefeld or Hanover.
After reviewing them we will contact you regarding the further procedure.