ISRS World Congress 2022

– Exciting new developments in Gamma Knife treatments
In June 2022, Dr. Frank Sonnenschein and Dr. Götz Lütjens attended the annual congress of the International Stereotactic Radiosurgery Society and the Leksell Gamma Knife Society in Milan, Italy.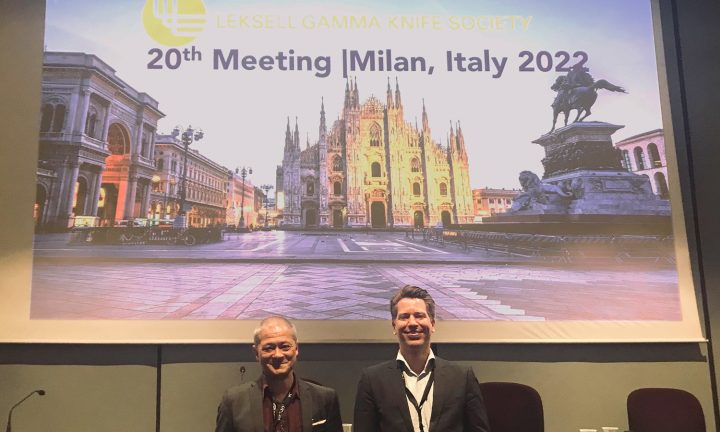 This year, the focus was on the treatment of large brain metastases, large meningiomas and vestibular schwannomas, for which mask fixation now also allows a hypofractionated approach (i.e. division into a few large doses). This makes the treatment even gentler for affected patient groups. Furthermore, the role of radiosurgery in the treatment of gliomas, chronic pain or movement disorders was discussed intensively during the 5 days. New developments in the use of artificial intelligence (AI) in therapy planning for individual patients, which were tested in hands-on sessions, were also exciting. The current research on new indications for the Gamma Knife was also important and exciting for us. There are promising approaches internationally, with which patients can also benefit from Gamma Knife treatment in the future, for whom this treatment option could not yet be used.
Continuous further training and constant exchange with other renowned radiosurgeons worldwide are essential for us to always treat our Gamma Knife patients with cutting-edge medicine in accordance with the global state of knowledge.